Non-replaceable battery...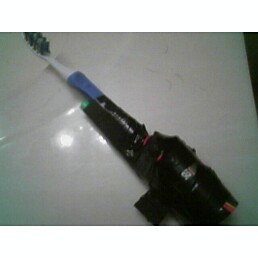 Non-replaceable battery my ass. See what you can do with a little time, a paring knife, an old highlighter and some parts from a broken computer power supply. Ohh yeah, electrical tape... lots of electrical tape.
Saved myself like six bucks or something. When this D-Cell dies, next time I'm gonna wire a couple batteries in parallel. That should vibrate the crap out of some gingivitis.
Otter